I learned one overnight -
Weatherbomb
...
Its something affecting the UK, I seem to remember it being a regular occurrence, but if its online in the newspapers, it must be true.
In the USA they have the
Pineapple Express
making landfall, so its all happening across the globe.
Seems we have another one coming too ...
'Skiathos slammer' ...
Its a bit nippy here once again this morning, the clouds very low down over the hills. There is a distinct hint of windchill in the breeze. These could be the last two days of rough weather, before the sunshine finally returns ...
This is a photo of
Tsepelovo
, Zahorohoria ~ Epirus circulated this morning on twitter, Yes there is snow here in Greece ...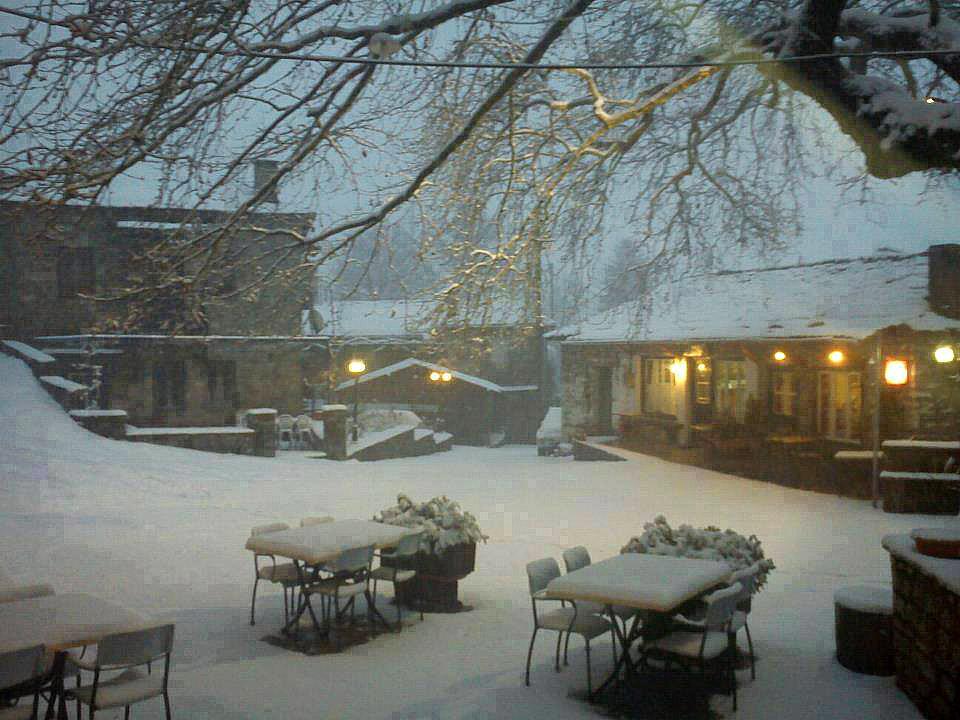 Photo - @Amazing_Greece
I was very pleased to get into the bakery for a warm up, after the school run. Further down PapaD the vegetable stall was doing a good trade.
I looked in the back of the fish van, He has not been around much lately. However all he had was a couple of trays of prawns or shrimp as they call them here, and a few cutlets of something rather bony, and undiagnosed,
Perhaps the trawlers are not braving the elements, or is it more to do, with the recent full moon.
No fish for me today - again ...
PS: To my friend in the UK with a bad back, Sadly no Hake (Codfish) landed here big enough for a tray, to give you pain in the lumbar regions ...