NewsSkiathos.gr are reporting that the graceful lady, bumped into Agondas today.
The F / B Pegasus Express crashed into the harbor Agnodas Skopelos, reportedly bumping it is possible that there are strong winds. The 33 passengers landed safely in port, and no injuries were reported.
According to the Coast Guard, the ship once verified, will continue to operate normally its services.
Passengers from Agondas are getting their moneys worth, and probably getting a bit dizzy at present heading for Skiathos ...
Maybe the rudder is jammed hard over. When this happened to the Bismark, the Royal Navy put it out of its misery, and sunk it with a few Torpedos ...
Update: Someone had a spanner ...
Lets hope it can still perform a starboard turn, or there will be a new visitor attraction on Vasilias beach this summer ...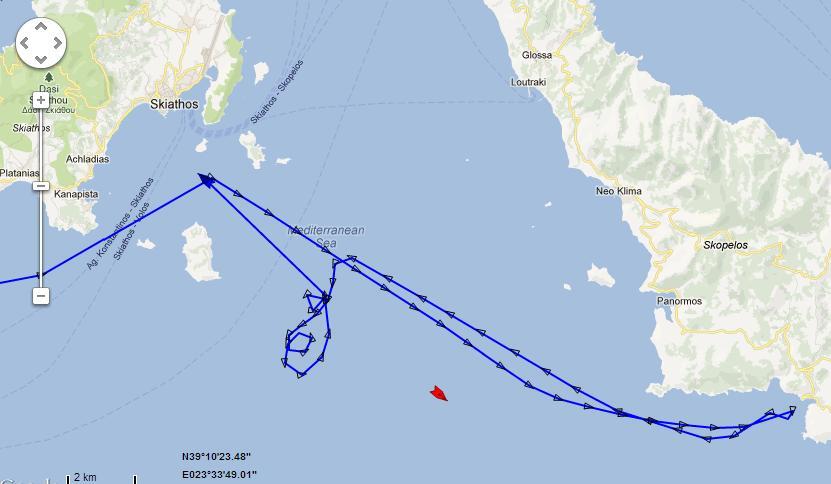 18:15pm - Just arriving with a blast of the horn - Here I am ...