After yesterdays fun and games, the weather finally joined the party ...
Around 7pm the wind started to increase, and the bougainvillea opposite, was waving around in the streetlight. Just after 9pm the rain came as a torrent hammering on the roof. It was time for the first time this autumn, to batten down the hatches and secure the shutters against the stormy weather outside.
Returning from outside, rather wet, I spent an enjoyable hour watching Masterchef - The professionals. Its my favourite TV programme and the team from
Le Gavroche
, Monica Gallieti & Michel Roux jnr, making the Chefs sweat as they put them through their tests ...
I was lucky enough to dine at Le Gavroche once, and meet Michel Roux jnr. The restaurant is lovely and the service and attention to detail demonstrated absolutely to perfection - Hence a well earned two Michelin stars. Who knows - one day maybe again another visit ...
Here the wind howled and rain hammered against the roof for nine hours.Waking me a few times in the night too. The rain stopped as swifly as it came, at 7am. However the streets are dry but the gale continues unabated.
My Bouganvillia is down, almost to eye level, so have had to trim it back, this morning. Likewise my absent neighbour who leaves hers to nature, I have had to trim hers too, before someone gets injured ...
Flying Cat 6 turned back from Skopelos earlier, and returned to Patiri - Must have been well rough out there this morning. However it seems the Flying Cat is trying again to berth at Agontas, and to complete the trip to Volos. The Express Skiathos ferry is running very late, on its way down the gulf from Volos too.
We were invited out for lunch today, but are grounded, as the cold has taken its toll on Junior, and SWMBO is very poorly. I have bought a shoulder of lamb, will braise it is some red wine. Its marinating at the moment in oil, lemon, wild mint, oregano and garlic - Wholesome winter food ...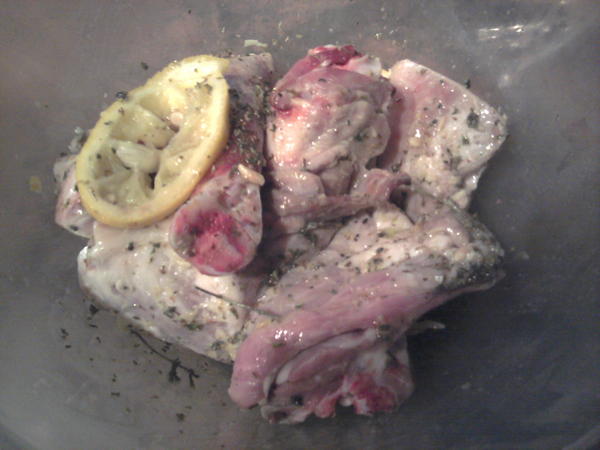 I also have another pot on the go, this time its some Olives and my attempt to cure them in a champagne bucket !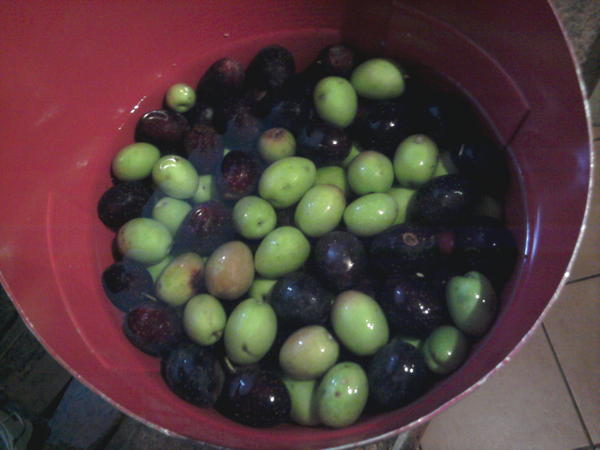 Later: FC6 has made it to Skiathos arriving at 11.40am, around three and a half hours late. Brave souls boarding, for a bumpy run to Volos, just as the Express Skiathos turns the corner at Trikeri on the radar.
The sun has popped its head out intio the gale, Its one of those days - 'A glass of red, a bar of chocolate, and a good book' - but maybe a little later ...