Weather has changed again ...
The sun is out and the gale, has almost blown itself out. On my walk to 'liberate' some fresh rosemary for the lamb, I noticed these lovely autumn berries ...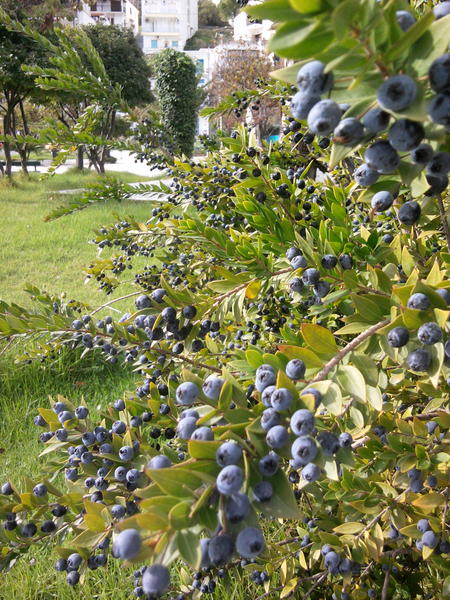 They look very inviting, good enough to eat - but I do not know if they are, so they stay in situ ...
Having
raided
gently pruned the rosemary bush, I returned home via Dimitris grocery. Here he has some great home grown Butternut squash. A few minutes later, it was prepped for the oven ...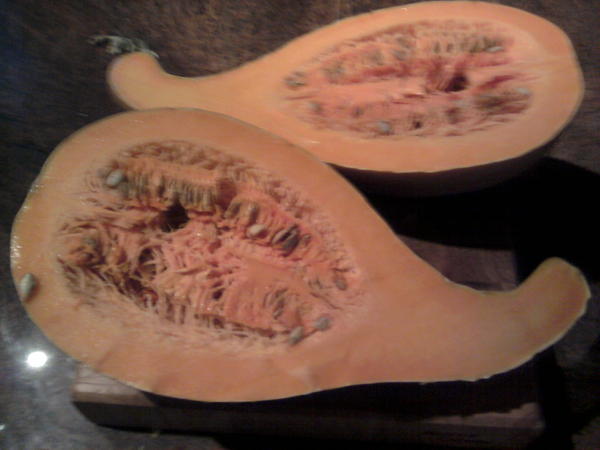 Remove the seeds, and fibrous tissue, add some Olive oil, and after 50 minutes at 180 degrees it will be soft and sweet. The Kitchen will smell heavenly of roasted butternut squash ...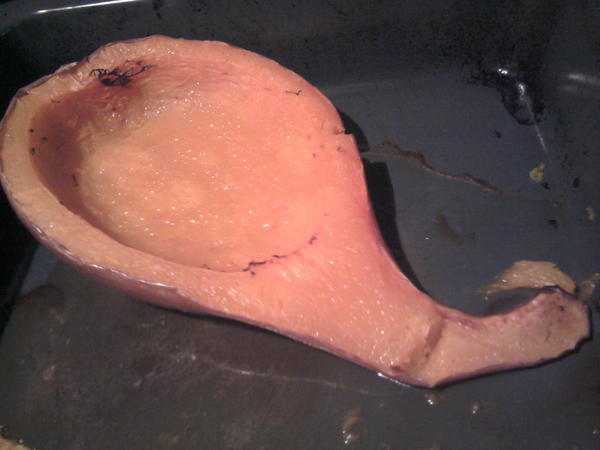 Scoop out the flesh, then a quick whiz in the blender, a splash of cream, add salt & pepper. You will then have a 'Skiathian' Butternut squash soup ...