Despite being blessed with wonderful weather, junior has imported into the house, the mother of all colds. Yesterday, I had to visit the health centre, to see the pediatrician. This usually turns junior into a screaming bundle of arms and legs. However today the lovely Doctor could get away with everything ...
Instantly feeling better having escaped from the Doctors office, recovery was undertaken in the childrens play area on a gorgeous afternoon, where the sun was burning both the eyes and skin in equal measure.
Walking back through the village, the bougainvillea and firecracker flowers were everywhere ...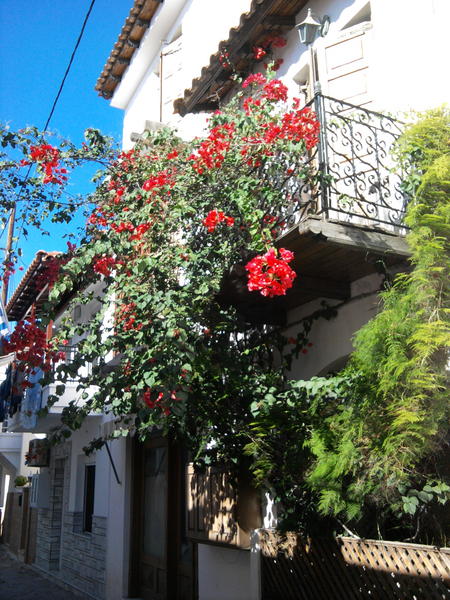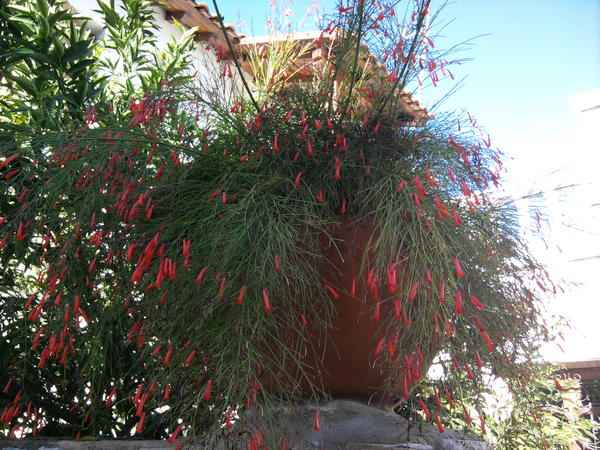 A great view as we walked down the steps towards the old harbour. Note the pyracantha, covered in berries. A warning of winter to come perhaps ...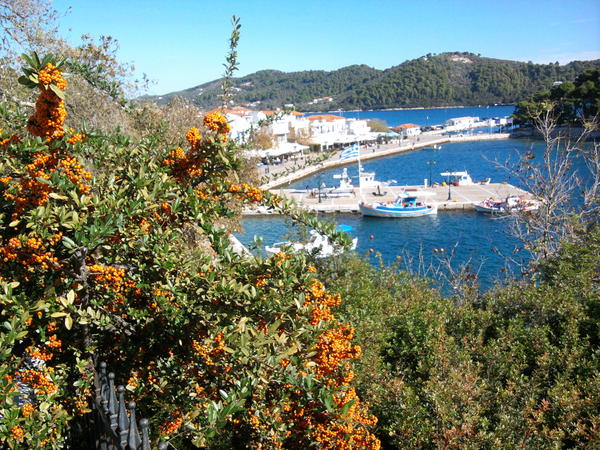 Back home Junior ran out of steam, and flopped into bed. I became increasingly conscious of the aching in my own arms and legs.
Not a good sign, after Junior has spent three days having big hugs, and coughing and sneezing in my face. Without doubt, the worst colds I have experienced, have been gifted from Junior ...
Last night, I should have been helping Malcolm celebrate his special birthday. However I am grounded, as Mamma is away on the mainland. So raised a glass of Lemsip to Malcolm and Rosemary, Margaret (Champion Olive collector - 2013) and the gang.
No doubt they will have had a great night, and me a sleepless one ...