The paralia in the afternoon sun. ...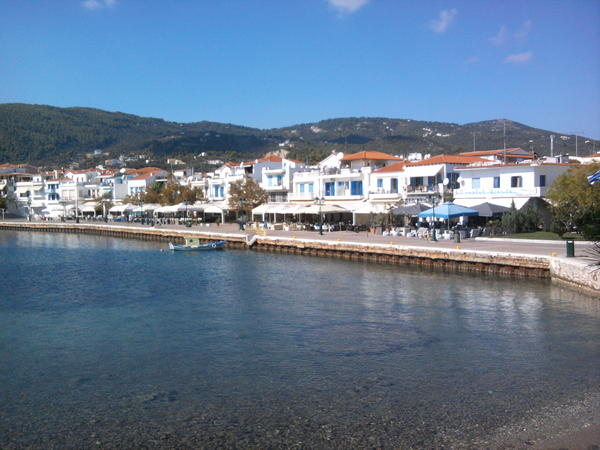 ... and yes, I did, it was a glass of Krassi white, beaded and dripping with condensation in the afternoon heat.
A near deserted Paralia, where on the screen at Syraino's - Chelsea were one up against Spurs, and later after a game of two halves, I was able to enjoy the blues win back at home ...