The snow is here and causing trouble ...
Meanwhile at Evangelistra Monastery, Pater Iosif has been busy. He posted some photos of the winter snowscape ...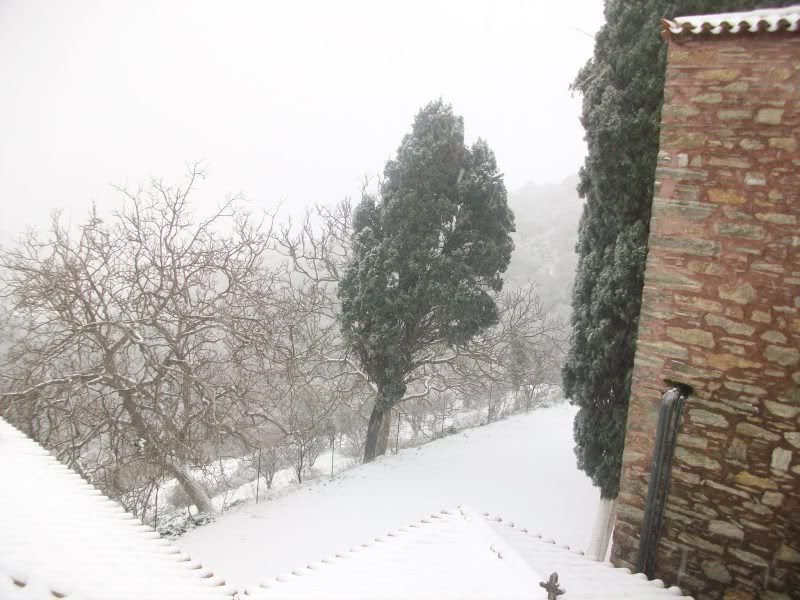 Meanwhile back in town, we are slip sliding around ...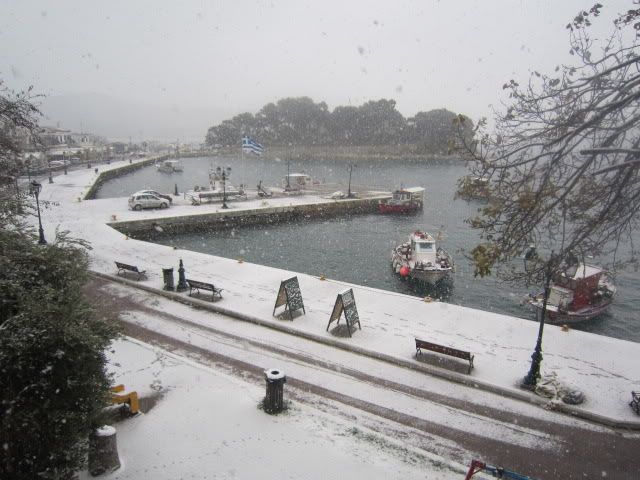 Nikos, our friendly baker was nice and warm in the bakery, as was the bread ...