This morning there was a new boat in the harbour ...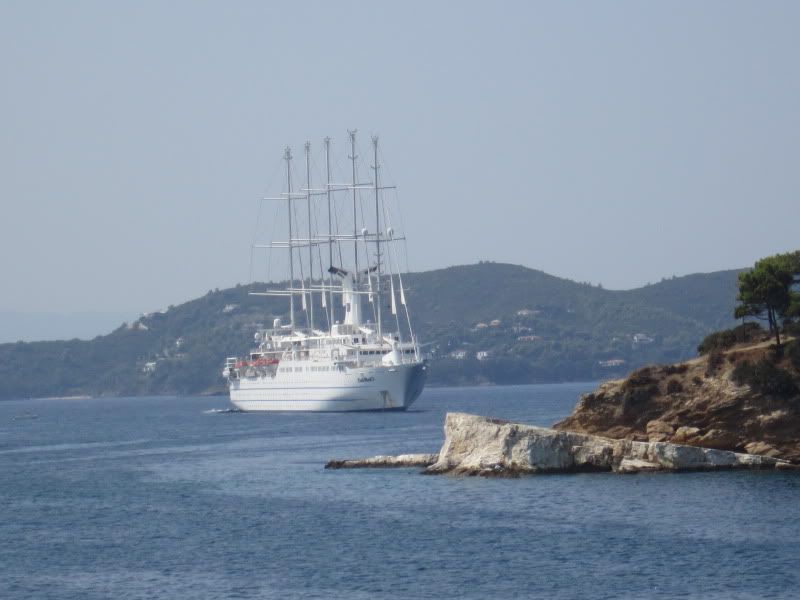 Sadly it had moved further into the bay by the time, my camera could be found. However it dispensed many well heeled tourists onto the Paralia to recycle their wealth in the community.
One thing it seems is that as you get older, you feel the need to go on a cruise and be pampered. Another thing with age is a touch of forgetfullness and a level of confusion.
Imagine mine, when an imaculately turned out gentleman from Italy - Wanted to book a trip on Sunday, despite explaining to me he had to be back by 16.30pm this afternoon - When the boat is scheduled to depart.
We got there in the end ...