That's what i said on Wednesday ...
I heard them calling in the morning, and again yesterday very near the house. This morning is the same, its a sound not unlike a screech. I can hear it again now, and quite loud as i type.
The first swallows have arrived after their long trip up from South Africa. They are calling, whilst performing their pirouettes, and airborne acrobatics over the rooftops here in town. Before long they will be swooping down in the street for a low level visit.
Last year one flew through the windows around the room and out again. An experience to rival the bat in the bathroom, and the Eagle owl up on the roof.
One swallow does not make a summer, nor does one day; and so too one day, or a short time, does not make a man blessed and happy. So notably said the Greek philosopher and scientist Aristotle.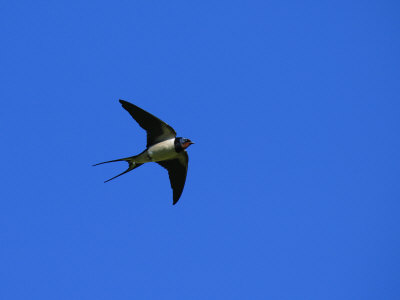 However i feel blessed and happy that they have returned, and it seems appropriate too as again today we have warm winds from Africa.
Friday was warm and for the first time, in the evening you noticed it was warmer outside, than in the house. Standing in the street a noticeable warmth was present in the air.
Only one man admits to being upset by the current good weather, Its our friend 'Uncle Michael ...
He cannot fish from the harbour in a southerly breeze. To say he was disappointed yesterday, was an understatement, clear skies, a warm breeze, and snow still visible over on Mt Dirphys on Evia.
But the wind was in the wrong direction, so he made do and headed off to Milos, and to someones birthday party instead ...
Overnight we have had banging shutters in the street, and the rubbish being distributed by the breeze. However today when we usually have no collection - it seems we do.
The dustcart just weaved its way through the scooters, and the cats banquet has come to an end.
It must be Kalokeri or summer after all ...